Cruise Price
Customer
Type
General
Group
(15 people
or more)
People holding
a manual for
the handicapped
Senior
(Age70+)
Pearl Queen・Mirai
(Normal departure
and sunset cruise)
Adult
1800yen
1,600yen
900yen
1,600yen
Child
900yen
800yen
450yen
ー
Catamaran yacht
"99TRITON"
(Normal departure)
Adult
3,200yen【2023.4.1~】
3,000yen
3,000yen【2023.4.1~】
2,800yen
1,600yen【2023.4.1~】
1,500yen
3,000yen【2023.4.1~】
2,8

00yen

Child
1,600yen【2023.4.1~】
1,500yen
1,500yen【2023.4.1~】
1,400yen
800yen【2023.4.1~】
750yen
ー
Catamaran yacht
"99TRITON"
(Sunset cruise)
Adult
3,800yen【2023.4.1~】
3,600yen
3,600yen【2023.4.1~】
3,400yen
1,900yen【2023.4.1~】
1,800yen
3,600yen【2023.4.1~】
3,400yen
Child
1,900yen【2023.4.1~】
1,800yen
1,800yen【2023.4.1~】
1,700yen
950yen【2023.4.1~】
900yen
ー
Relaxing cruise
(Normal departure)
Adult
2,200yen【2023.4.1~】
2,400yen
ー

1,980yen【2023.4.1~】
2,160yen

ー
Child
1,100yen【2023.4.1~】
1,200yen
ー
990yen【2023.4.1~】
1,080yen
ー
Relaxing cruise
(Sunset cruise)
Adult
2,800yen【2023.4.1~】
3,000yen
ー
2,520yen

【2023.4.1~】2,700yen

ー
Child
1,700yen【2023.4.1~】
1,800yen
ー
1,530yen【2023.4.1~】
1,620yen
ー
Uninhabited lsland
and Feeding Crusie
Adult
2,200yen【2023.4.1~】
2,400yen
ー
ー
ー
Child
1,100yen【2023.4.1~】
1,200yen
ー
ー
ー
Sea Kayak
Experience
Single
600yen【2023.4.1~】
700yen
ー
ー
ー
Double
1,200yen【2023.4.1~】
1,400yen
ー
ー
ー
Adult⇒High school student and older
Child⇒4 years old-Junior high school student Under 3 years old is for free
The Handbook for the Disabled refers to the "Handbook for the Physically Handicapped", "Nursing Handbook" and "Health and Welfare Handbook for the Mentally Handicapped"
The following payment methods are also available.


Tickets can be purchased online by clicking on the following website.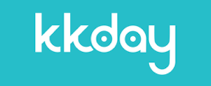 Special Offer
If you purchase ticket(s) either of the Kujukushima aquarium, cruising, Kujukushima zoo and bortanical garden with the regular admission fees, the next facility admission fee will be discounted.
For example
Show
the ticket of
Cruising
Show
the ticket of
Cruising
※It is applicable for those who purchased tickets at the regular admission fee.
※It is valid for three days
「JR Kyushu Rail Pass」 ,it is available to get discounts at Kujukushima cruise, Kujukushima aquarium, Kujukushima zoo & botanical garden. Please check more information at JR Kyushu website.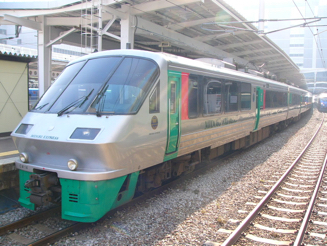 Check the Membership Card imformation.

Cruising Infomation

Course Guide